Eschelle Westwood is the author of Mumfection.com, is a social media marketer, childcare provider and young mother.  She has two boys, the eldest of which will be entering kindergarten in September.  You can find her on Facebook, Twitter or Google+!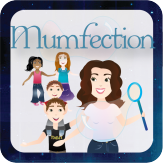 What characteristics define the Vancouver Housewife?
I would have to say: Strength, Patience, and Resourcefulness.  Mainly because of our economy, our costs of living and our overall ability to keep on going and keep on enjoying life the best way all of us can. 
Are you a good representation of a Vancouver Housewife? Why?
I am unsure what a good/bad one would be but I would definitely say that I am a unique one.  I say thing mainly because both my fiancée and I are very young.  I got pregnant at 19, he was only 20 at the time, once he was born I was 20 and "hubs" was 21.  We had been together a couple of years before getting pregnant and were in no way ready for a kid, I never think you ever really are ready.  We have been together eight years, only just got engaged so we've been clearly doing it our own way, lol! 
Do you feel that living in Vancouver in some way defines who you are? Please explain.
Living here and having never traveled I would have to say no.  But when considering other people, other amazing cities I bet to other people being a Vancouver resident very much defines us.  I bet to other people we're a completely different "breed" so to speak.  I love the mix of people we have here in Vancouver, I don't think you could find it in many other places. 
Have you ever had cosmetic surgery, Botox, Restalyne injections, etc.? If so, please provide details. If you haven't had any of the above procedures performed, would you consider it?
Oh heck no!!  I have no budget for that!! Not gonna say I wouldn't take up an offer of a tummy tuck or anything… you know if anyone out there wants to do that for me, lol.  I certainly won't pay for it.  Plus look at how creepy most people look after they've "had work done", I prefer to call it getting "destruction done". 
Other than your children (if applicable), what is the accomplishment of which you are most proud?
I would have to say just my life in general.  I am so happy that I have managed to care for my family, find a way to provide for my family without much compromise and to stick it out thick and thin with my "hubby".   I like to look at how much we have ALL grown up together and I love that.  I love my blogging, I love my childcare, and I love my family above all.  I am still young, I haven't travelled, no big degrees or awards, I don't own a house, but what I do have is way better than that.
Has the desire for affluence/power/money been a motivator in the choices you've made for your life?
Sadly money is always a driver in my house, but I think that is because we are low income.  There just never seems to be enough to go around for everything we need.  I opened my in home childcare because of our money situation.  It gave me the option to stay at home with my kids, not pay the childcare fees we couldn't afford, even with me working, and make a living for my family.  Not to mention help out some families in the process. 
Tell us about your stuff. What do you like to buy, collect, etc.?
I recently discovered that I collect those little porcelain masks and jester dolls.  Yes the creepy ones.  My mother in law brought one home from Vegas, I remembered I had some from when I was a kid/teen etc… and BAM I had about 13 of them all together.  Apparently I have been unknowingly collecting them this entire time.  I also collect music boxes… I would have more if I had shelves to put them… my hubby has broken one…
Do you have "staff" in your home? (E.g. nanny, driver, chef, etc.)
Heck no, but If you want to throw me a nanny for a day I wouldn't stop you!  I had a lot of friends growing up who had nannies, they were very nice.  I would love a driver, we don't own a car and I would find that VERY useful… especially if he carries groceries willingly. 
Do you belong to any clubs, teams, groups or social organizations?
Ummm…. No… I used to go to school beside the Hollyburn country club, I wasn't rich like the other families at my school though… thankfully they're allowed to bring a "guest".  I got to go quite often.  My hubby's family is very well known in the Burnaby Lacrosse, and parks boards though.  Not to mention many Unions here in Vancouver. 
Finish this sentence: "My life's motto is …."
My life's motto is let go of being a perfect mother, create your own perfection… "Mumfection".
***
As a special thank you for participating, Eschelle will be receiving a $25 Mary Kay gift certificate and pamper session from Nicole Poirier.  Nicole is a Mary Kay Independent Beauty Consultant,  who sells Mary Kay skin care, body care, fragrances and colour cosmetics. Nicole also helps other women who are interested in starting their own Mary Kay business. As a customer, you can create your ideal beauty experience. Nicole offers customized service that fits your personality and style. It may be a one-on-one consultation, a party with friends, a virtual party, makeup tips & tricks, skin care advice/ free samples, and try before you buy. You may prefer to shop online, order by e-mail…/ phone, or in person. The choice is yours.
Legacy Liquor Store will be hosting a private wine tasting for the first few REAL Real Housewives of YVR profiled. Stay tuned for a post about this exciting evening. An elegant and modern 8,600 square foot space that includes a state-of-the-art wine cellar, Legacy is the largest privately-owned liquor store in the province. Home to thousands of beers, wines, and spirits, including exclusive and specialty items, with some of the most knowledgeable and friendly staff around. Legacy is the ideal venue for groups to host casual social gatherings. In-house catering is available with access to a beautiful kitchen and tasting bar area.
***
Interested in being profiled as one of the REAL Real Housewives of YVR? Interested in gifting one of these amazing women with something special? E-mail me!
by